Ripley is a town loved for its quaint charm. After master planning the City's downtown square, developing historic guidelines, and designing a complete revitalization of the area, A2H was contracted by the City, once again, to create a new fire station in the City's core.
The City's station serves more than 2,500 households, 250 commercial establishments, and industrial establishments throughout Ripley and Lauderdale County. Previously, it was housed in a deteriorating 75-year-old facility which was both insufficient spatially for the department's needs, as well as hazardous to the health of resident fireman and located in an area that prevented quick site ingress/egress. Since there were just two undersized apparatus bays, additional fire trucks were having to park outside the station.
The A2H project team assisted the City of Ripley in preparing a grant application to receive federal funds for designing and constructing a suitable facility for the department's needs and to serve projected growth in the area.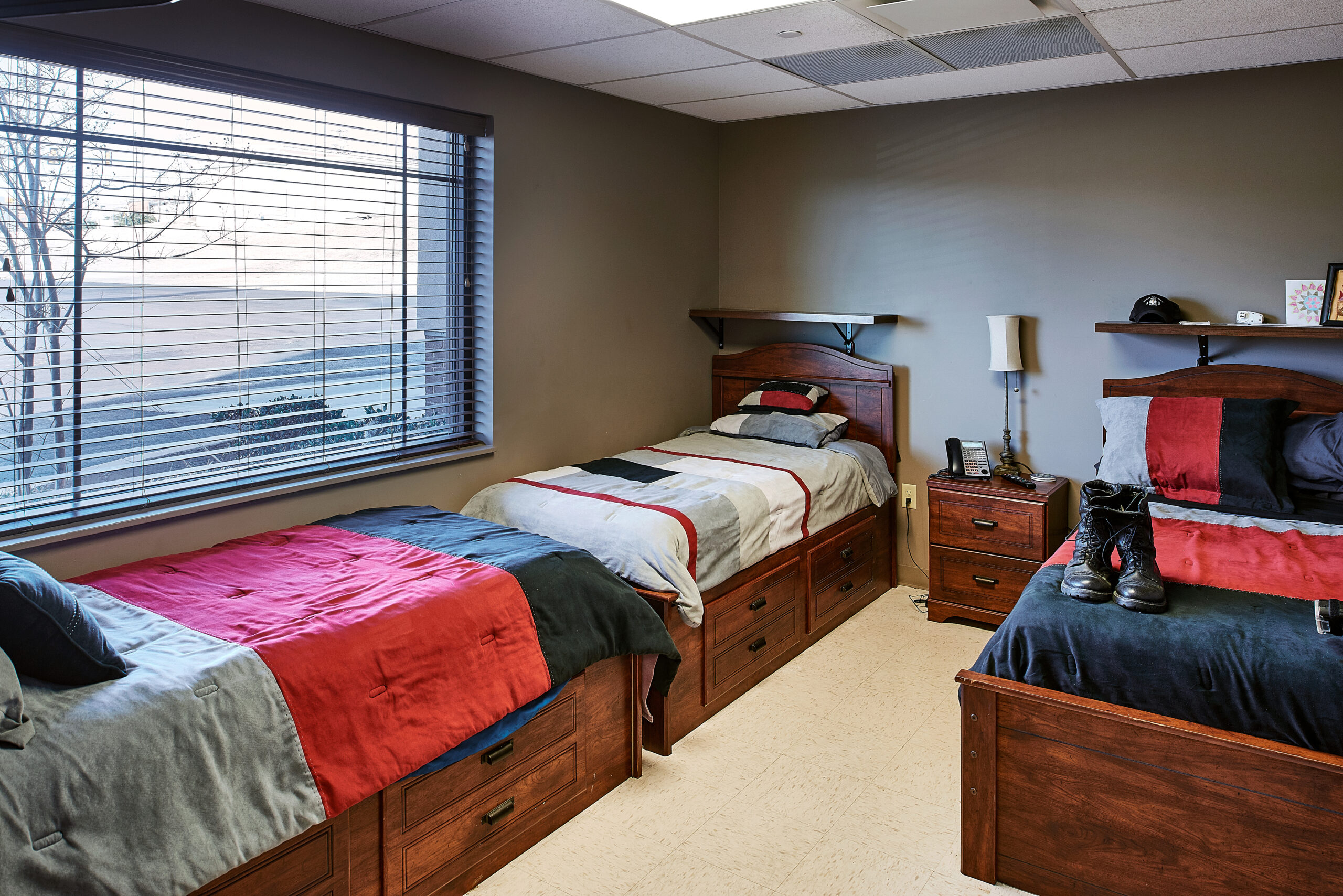 Site Study
First, A2H partnered with the City to conduct an extensive feasibility study on the station's new site, which provided the fire department a location still located in the Central Business District in close proximity to population density, but on a lightly-trafficked road for seamless ingress and egress (resulting in improved response times).
Context Sensitivity
Although the station is not located directly on the historic town square, the classic design that characterizes the City of Ripley was exhibited throughout the architecture of the building. A2H had previously completed a master plan and design guidelines for the historic district in and around the courthouse square. With this experience, our architects focused on designing the fire station to be both congruent with the desired aesthetic and within the City's aggressive budget. The team's complete understanding of the City's character, vision, and cost constraints allowed them to design a facility that was aesthetically pleasing and context-sensitive.
Amenities
Because of stringent budget and site constraints, A2H was challenged to meet program requirements while maintaining a high-quality facade with limited resources. The new, state-of-the-art building maximized just under 9,000 SF of space to include: four apparatus bays, sleeping quarters for 16, a full kitchen, administrative offices, a training area, and on-site laundry facilities.