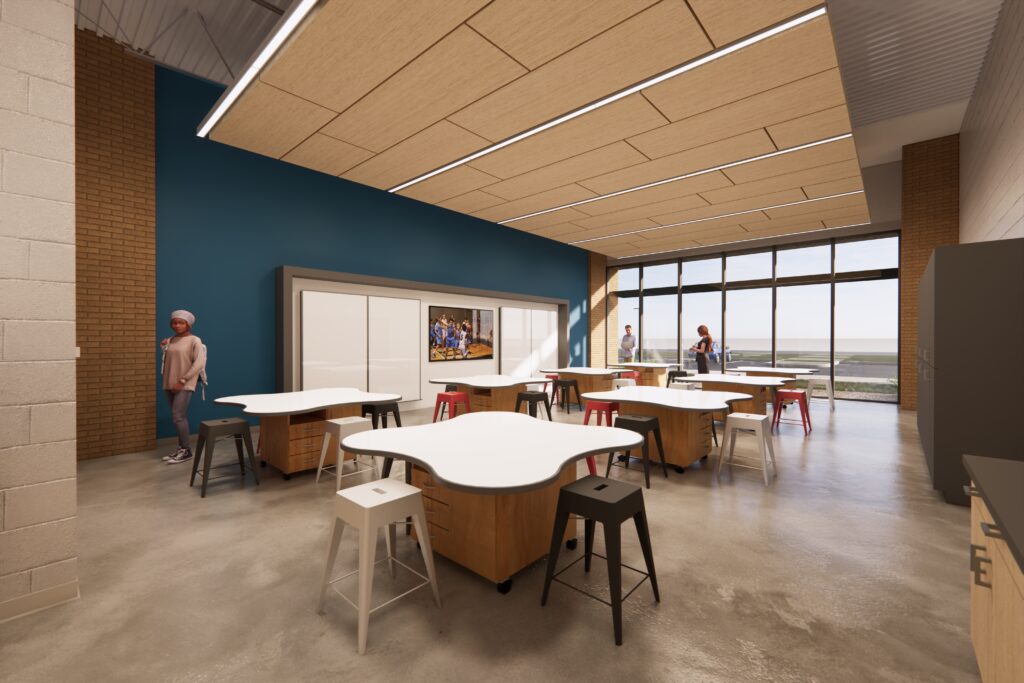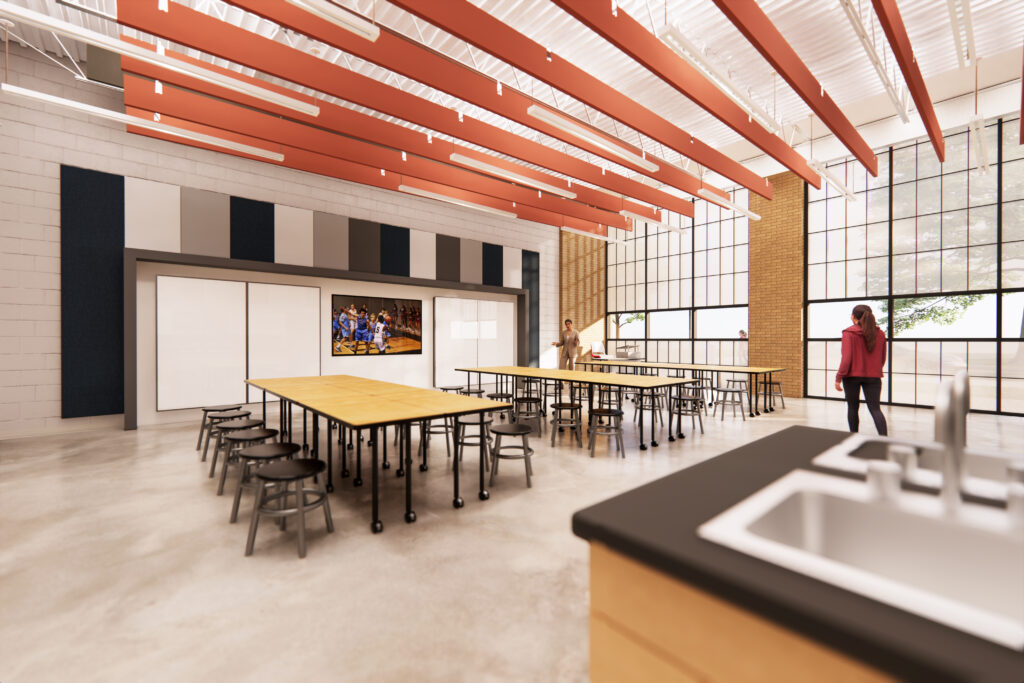 A2H is currently bidding its third major capital improvement project with the newly formed Germantown Municipal School District.
Following the expansion of Riverdale School and completion of the new Forest Hill Elementary School, our team began designing a major addition to Houston Middle School.
The new addition, which will be constructed on the northwest corner of the existing building, is designed to include floor-to-ceiling glass and modern finishes… much like the projects A2H recently designed for two other GMSD schools. The addition will transform the building facade facing Johnson Road into a secured entrance; this shift will also allow for more efficient ingress and egress throughout the site.
The addition will add rooms to help alleviate the crowding that exists at Houston Middle School. Highlights include a new gymnasium, which is double the size of the existing facility, and a 2,400 oversized band practice room. Both spaces will allow for flexibility in scheduling use and spacing, as per programmatic needs.
"With this being our third major project with the district, we really got to use the information we learned at Riverdale Middle and Forest Hill Elementary to inform what we did with this space moving forward — the way it functions and the way it looks, it all feels like the new GMSD standard."

Stewart Smith, AIA
design principal