The Multi-Cultural Center is located on East Tennessee State University's campus in the D.P. Culp University Center. It provides students of all cultural backgrounds with educational support programs and services, a place to meet, opportunities to talk about issues that affect their lives, and more. It is situated near the atrium and food court on the second level of the D.P. Culp University Center.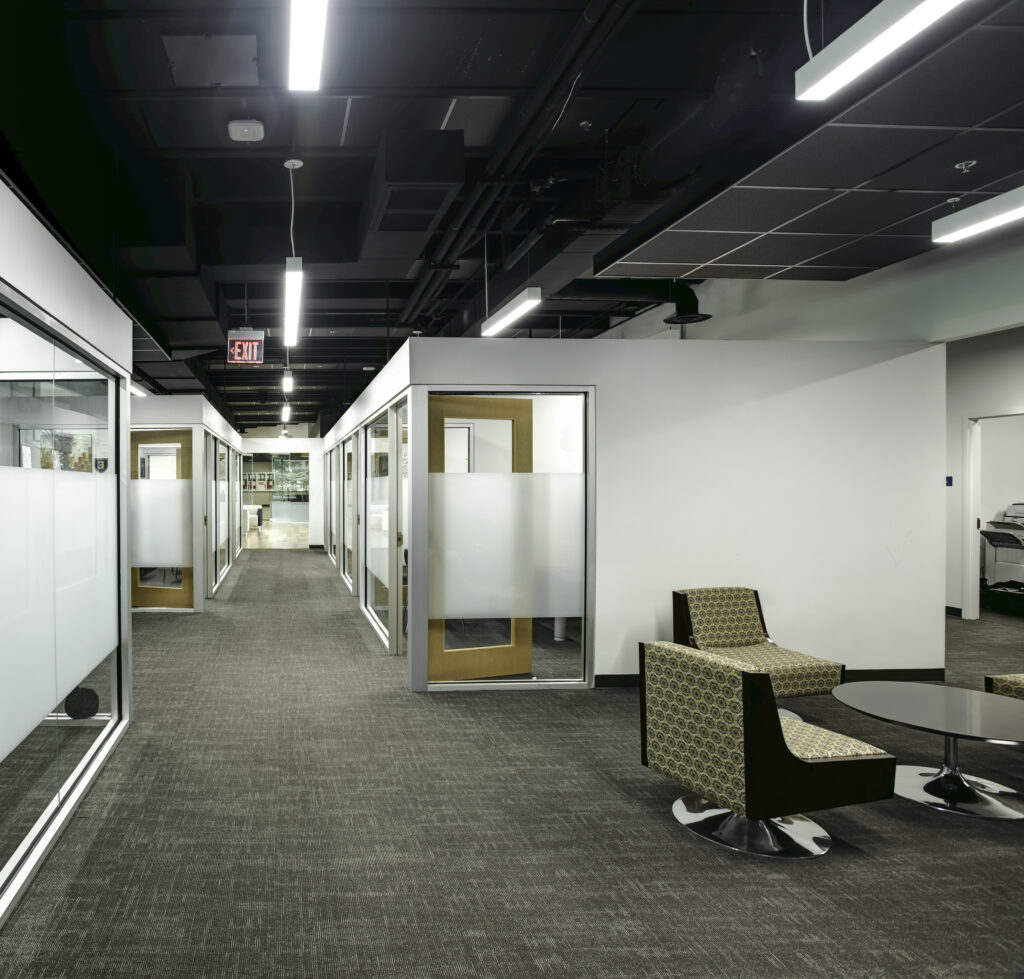 It brings to one convenient location the Access and Student Success program, which works with recruitment, retention, diversity education and training; peer mentoring programs; the director of Multicultural Affairs; representatives of International Programs and the Language and Culture Resource Center; guest faculty researchers; and an executive aide. The center also includes meeting space, a small kitchen, and a student lounge. Situated between the interior atrium and an exterior wall, the space was opened up and renovated to allow natural light to flood the space. A big design move was expressed in the gallery space with the large overhead cloud stretching out into the existing circulation. This architectural move, along with the extensive frameless glass walls surrounding the entry, express the openness of the Center.
Revolving exhibitions and artifacts energize this space, and passersby are welcomed and invited into the experience. Openness was a key design driver throughout the entire project even to the interior of the Center. The "private" side, housing offices and meeting spaces, was designed to feel open and inviting. Interior walls are hung from the ceiling, allowing uninterrupted storefront to be the primary partitions in the space. Translucent film applied to the glass provides visual privacy at these offices.