A2H was engaged by Anderson County, Tennessee to perform a Station Location Study in response to an 2018 Operational and Financial Audit which identified several operational deficiencies and offered recommendations with varying levels of priority for the six existing stations. From the study, Anderson County Emergency Medical Service (ACEMS) established a set of goals to replace, or be in the process of replacing, their six existing stations by 2032.
To meet this goal, the A2H planning team conducted a series of work sessions to investigate common factors impacting the existing facilities and service areas to ensure future locations are optimized to meet the mission of ACEMS. Utilizing ACEMS provided data, the planning team developed a series of maps visualizing drive-times, county addresses, and call volume to name a few. The research provided a basis from which to expand the study by manipulating station locations in order to see impacts on ACEMS response times and coverage areas. A series of primary drivers emerged, resulting in three scenarios in the station location planning and optimization process. From these three station scenarios, the team reviewed with ACEMS and provided two recommendations for facility optimization.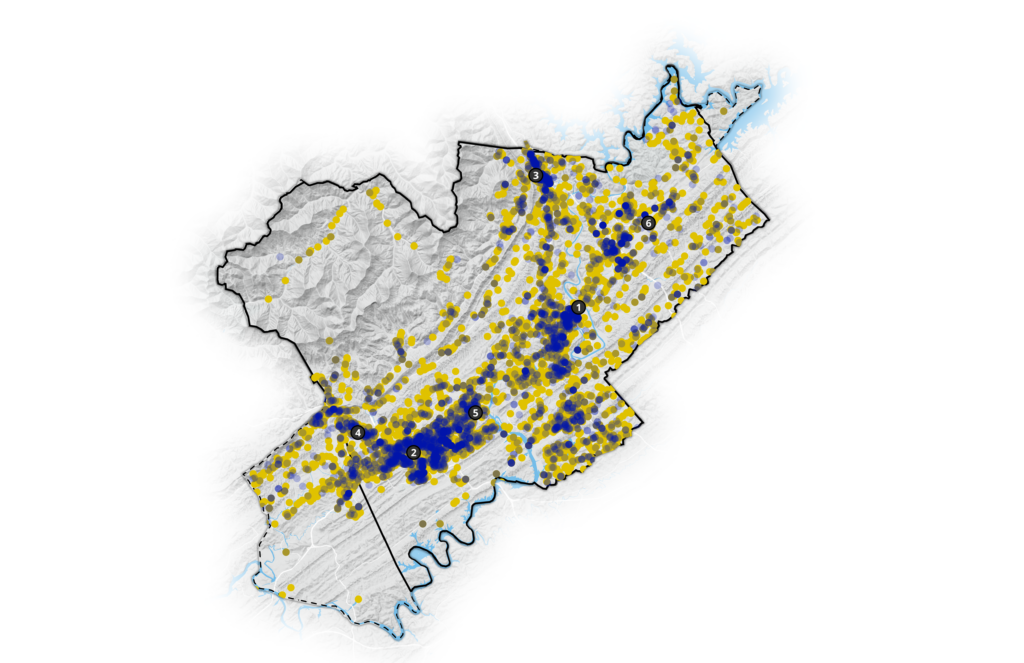 Day vs Night Calls
This map demonstrates the emergency call data plotted as day calls vs. night calls to see how the two overlapped or not. As can be seen, the volume is higher during the day, but the overall pattern of calls is aligned.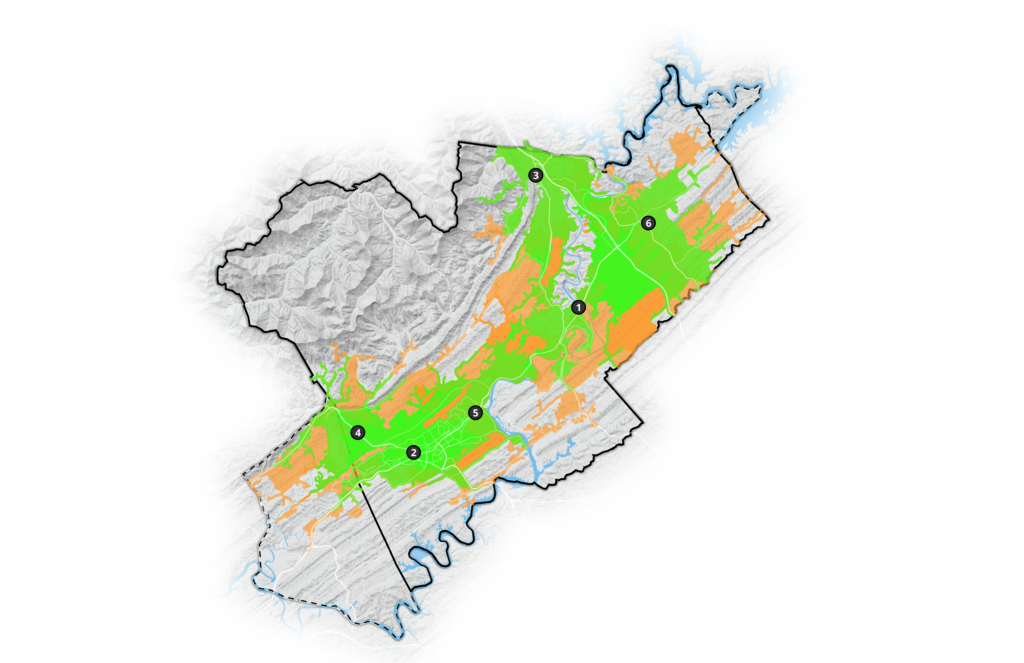 County Wide 8 & 11 Minute Drive Time
This map shows both the existing station locations along with the eight-minute drive time (shown in green) and the eleven-minute drive time (shown in orange). There is a baseline assumption that the total response time equals the drive time + 60 seconds before "wheels rolling" to mobilize from the station.