Pacific Industries, a Japan-based automobile parts manufacturer, desired to build a new manufacturing plant in Jackson, Tennessee to produce metal stamp products for its North America market. Due to high product demand, the company's goal was to have their new facility be operational with 11 months.
Utilizing A2H's full service integrated A/E design approach, our team was able to deliver bid documents in just six weeks from the notice to proceed. This time frame included permitting for TDOT, TDEC, FAA, and local building officials as well as provided for insurance carrier review.
Through constant collaboration between A2H's in-house project staff and the general contractor, construction on the new 182,500 SF facility was completed in only 10 months, three weeks ahead of schedule.
This facility included press pits and foundations up to 30' below finished floor elevation and below-slab concrete conveyor tunnels. Heavy fork lift traffic was considered for moving dies across removable sections of steel plate covering sections of the conveyor tunnels and press pits. Mezzanines for switch gear and motor control centers were designed to coordinate with the press equipment and controllers.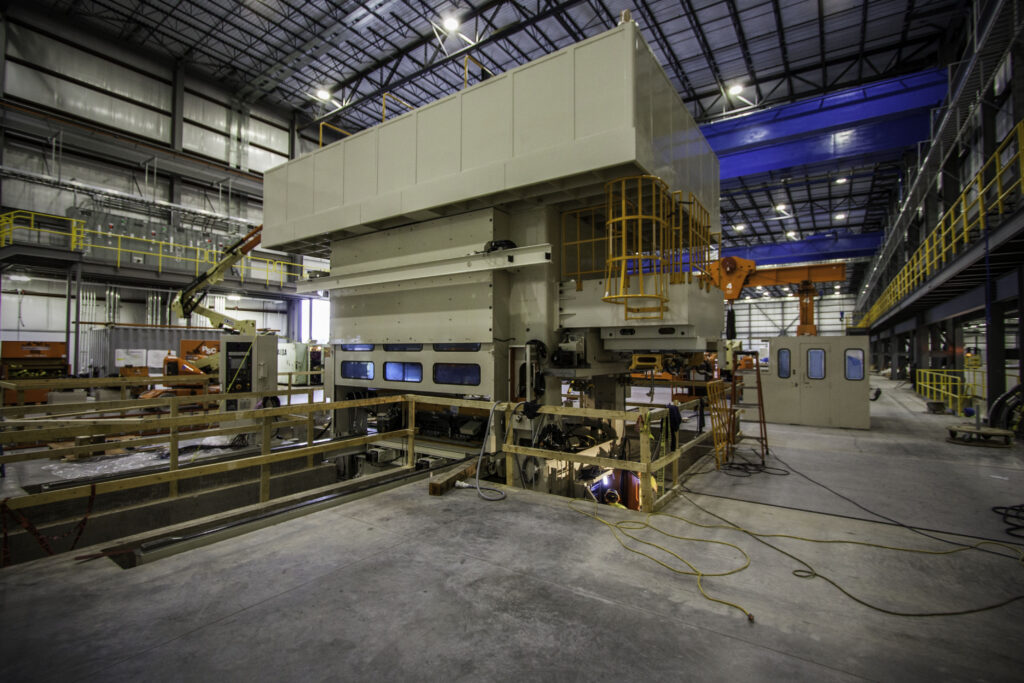 A 50' tall section of high-bay with bridge cranes to service the presses was also included in the design. Low bay warehouse area included high-pile plastic bin storage triggering enhanced fire protection strategies.
A2H recently worked with Pacific on the design and construction of its two major expansions to increase the plant's capacity. General construction on the latest expansion was completed in 2020.

Although under separate contracts, A2H worked with the client's general contractor throughout the design process on both projects to accelerate the delivery schedule and to meet the client's desired budget.