As part of the Statewide Drive to 55 Initiative to increase the number of Tennesseans with certifications and degrees, Tipton County was awarded a CDBG grant on behalf of TCAT Covington. The Grant was awarded to expand the college's academic program in Covington, Tennessee with a new Healthcare Training Facility.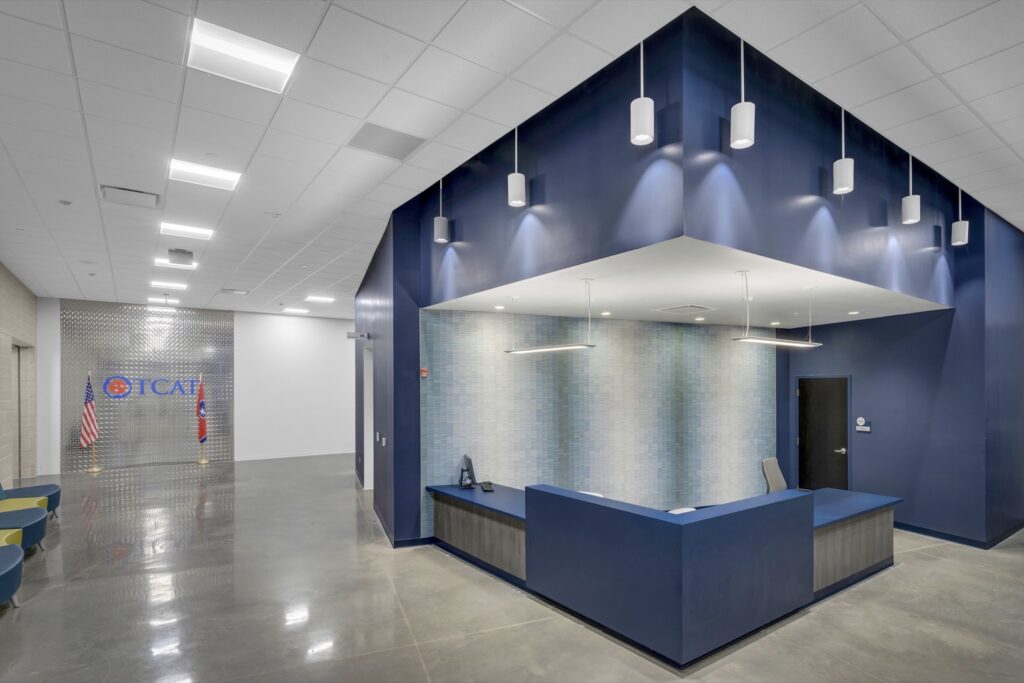 Overall, TCAT's program focus is on providing enhanced workforce development opportunities to individuals that have limited access to higher education options. Though funded by the CDBG Grant, the building was designed to meet Tennessee Board of Regents design criteria for TCAT Facilities.
The ground-up Healthcare Training Facility houses state-of-the art healthcare training to equip students with the necessary skills to secure employment after graduation. Key Program Spaces inside the 16,145sf Facility include a 32 Student Skilled Nursing Classroom and a Skilled Nursing Lab, a 28 Student Dental Assisting Classroom and a Dental Assisting Lab, and a 24 Student Pharmaceutical Classroom and a Pharmaceutical Lab. Two Student Seating and Interaction Alcoves are placed along the main Corridor.
The building is designed for a future 400 Seat 5,750 sf Multipurpose Meeting Space, an 825sf Study Room, and a 875sf Work Room.